These are the recommend Supplies & Materials for the four projects featured in my speaker presentation during Jennifer Maker's Holiday MakerFest.
I have links below to the written tutorials for the Snowflake and Gingerbread Man Earrings.
The video workshop of my Snowflake Earrings and Ornament and Gingerbread Man Earrings and Ornament projects was exclusive content created especially for Jennifer Maker's Holiday MakerFest! It was an online crafting event featuring more than 40 crafting, DIY, and holiday planning and organization experts. The live MakerFest has already taken place, but VIP All Access Passes are still available if you want to watch my workshop (and 39 others!). Click the button below to learn more:
MAKERFEST PROJECTS SUPPLY LIST
You may already have many of these items in your crafting supplies! Links to the items on Amazon are provided for your convenience.
Amy Romeu is a participant in the Amazon Services LLC Associates Program, an affiliate advertising program designed to provide a means for sites to earn advertising fees by advertising and linking to Amazon.com. This page contains some affiliate links (which means if you make a purchase after clicking a link, I will earn a small commission at no additional cost to you). Read my full disclosure policy here.
PROJECT 1 – SNOWFLAKE EARRINGS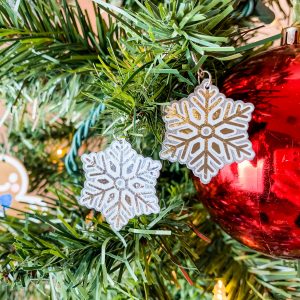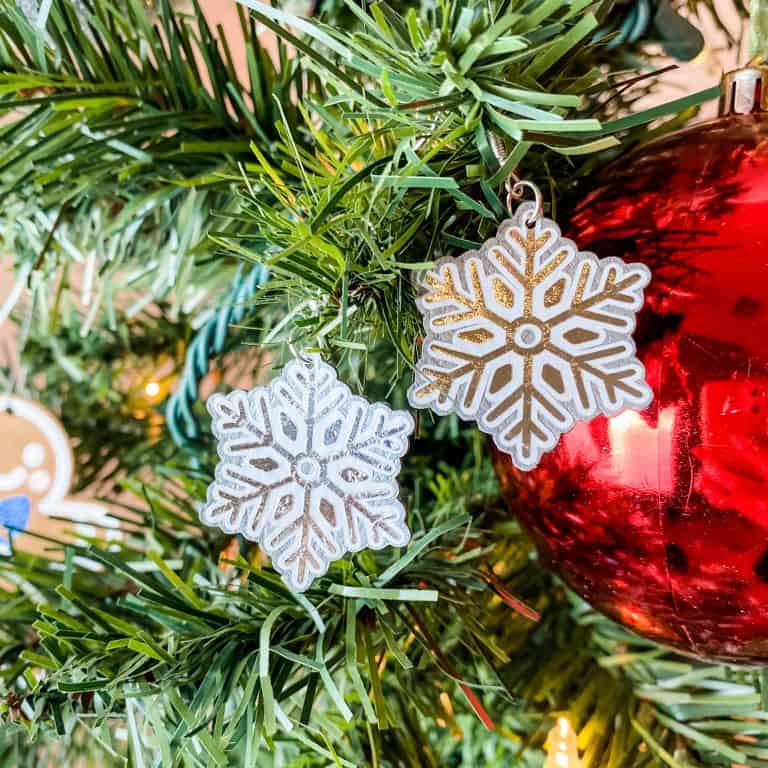 To see the written tutorial for the Snowflake Earrings project, click here.
NOTE: In my MakerFest video, I strongly recommend using Cricut brand faux leather to cut the snowflake earring shapes. It cuts intricate shapes very well. If you can't find it, or don't want to use it, you can also use Glitter Transparent Jelly Sheets instead of faux leather.
I made this version of the earrings using this product (listed below). I followed all the same directions – I even used Faux Leather (Paper Thin) as the cut setting. I repeated the cut one additional time before I unloaded the mat.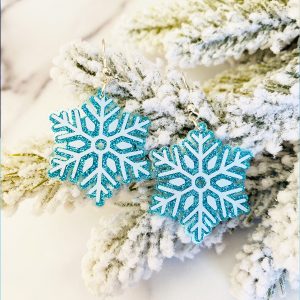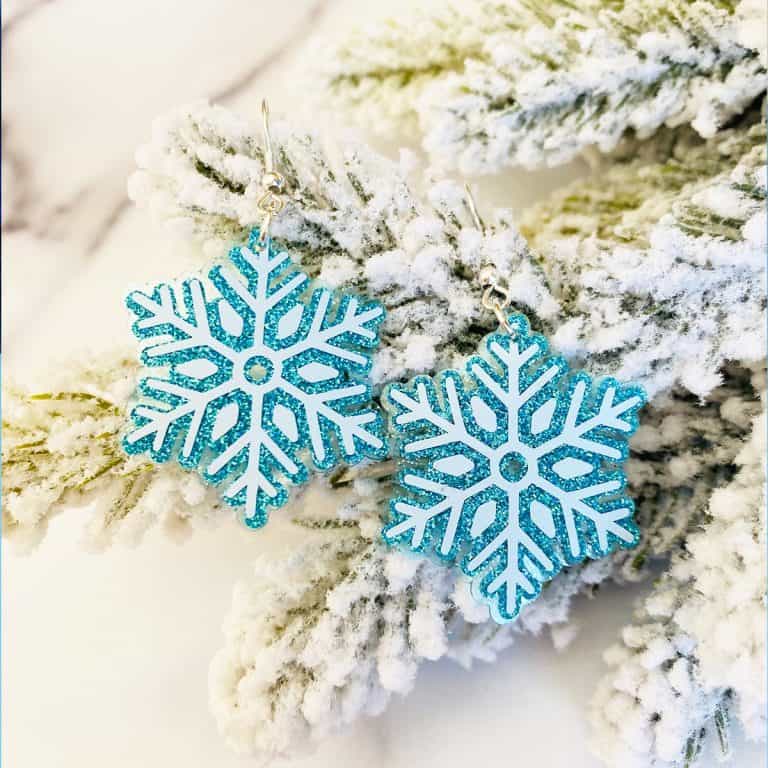 If the Cricut Faux leather is temporarily unavailable, you can use the following materials instead:
PROJECT 2 – SNOWFLAKE ORNAMENT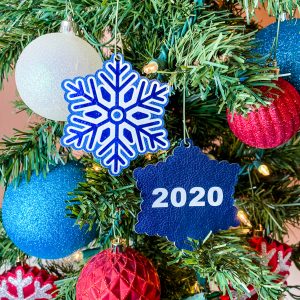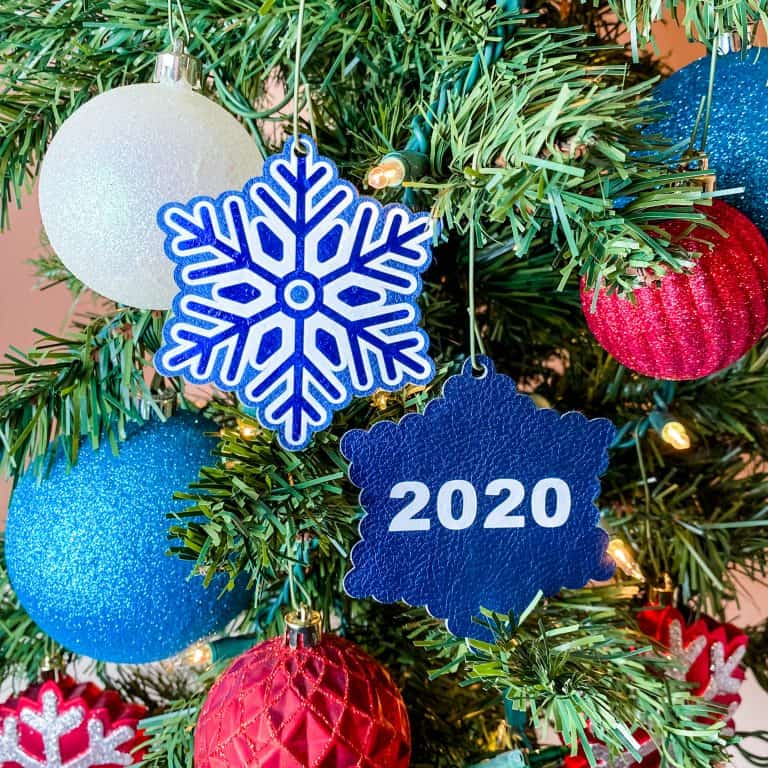 PROJECT 3 – GINGERBREAD MAN EARRINGS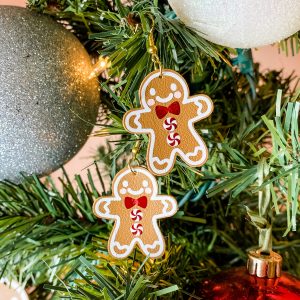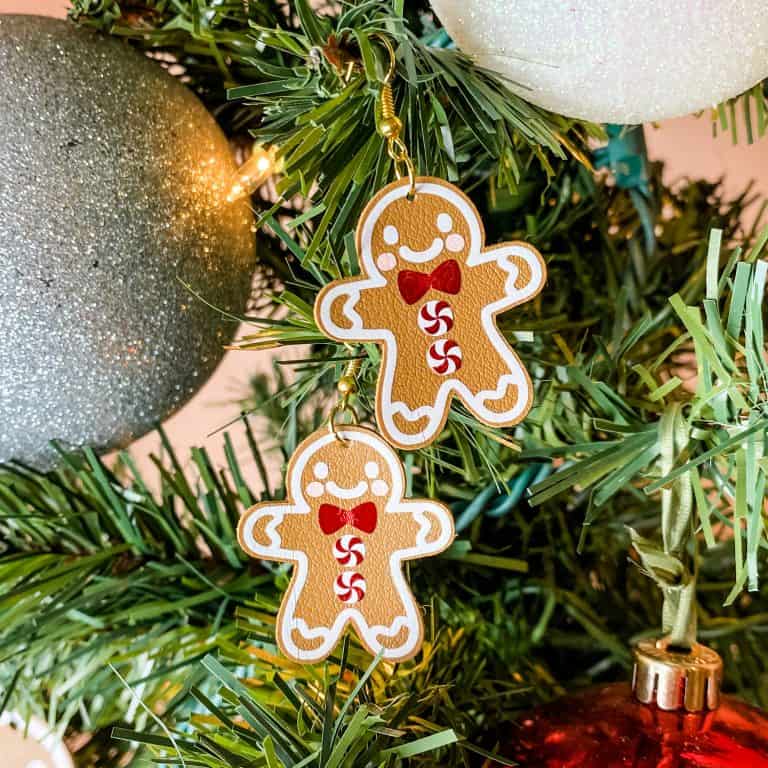 To see the written tutorial for the Gingerbread Man Earrings project, click here.
PROJECT 4 – GINGERBREAD MAN ORNAMENT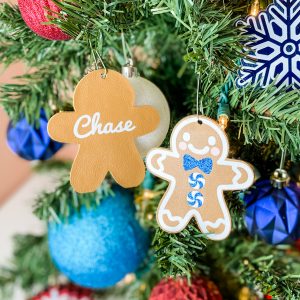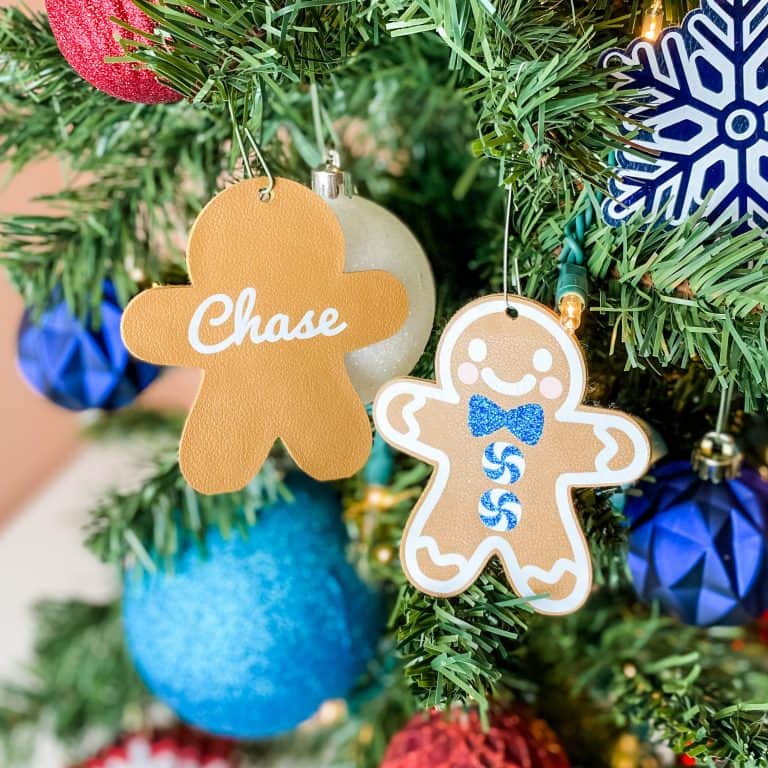 Want MORE Holiday Earring Designs?
Come Check Out My 10 Days of Crafting Event!
Starting November 16-25, 2020, I'll be posting a NEW tutorial and YouTube video for a fun holiday project for my 10 Days of Crafting Event! All of the projects will be posted daily on this page.
To enter our GIVEAWAY of a Cricut Maker and more, fill out the entry form below: