Layered Mandala Earrings with a Cricut
Layered Mandala Earrings with a Cricut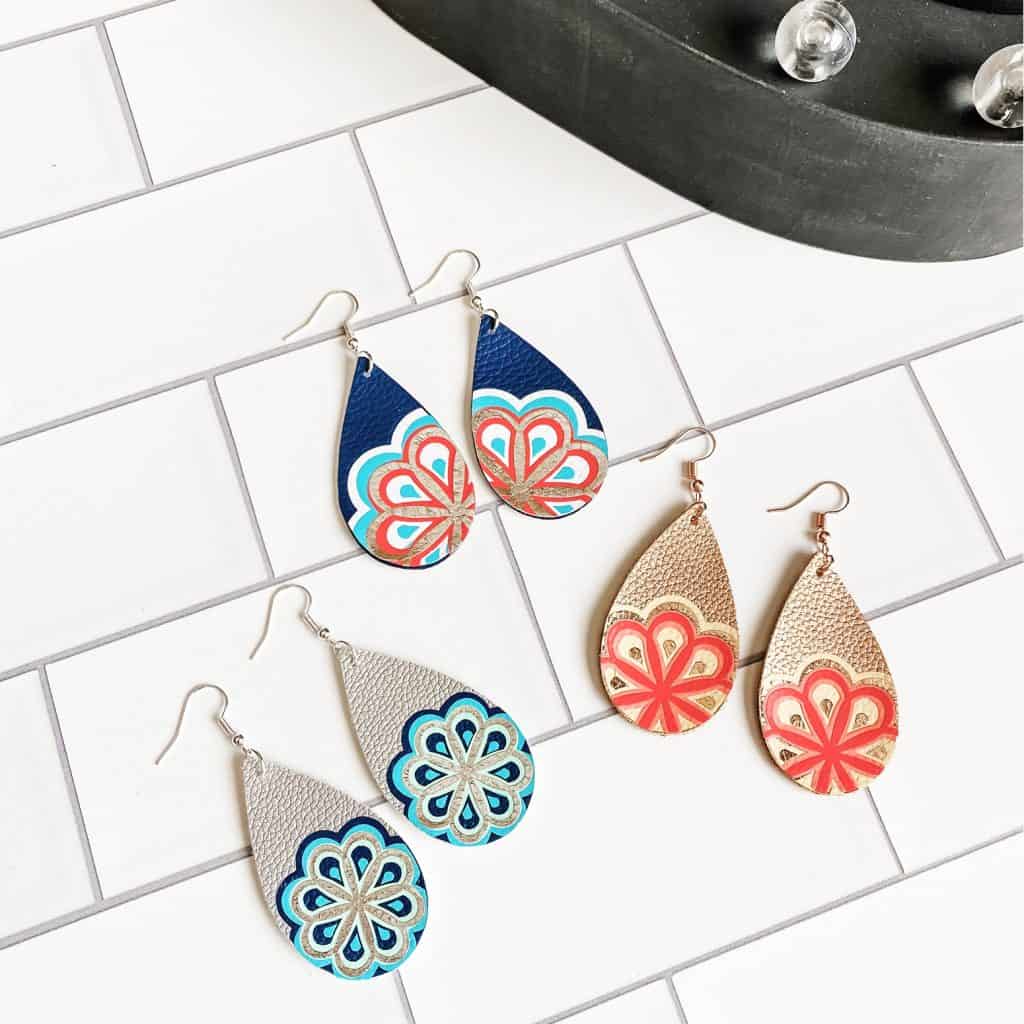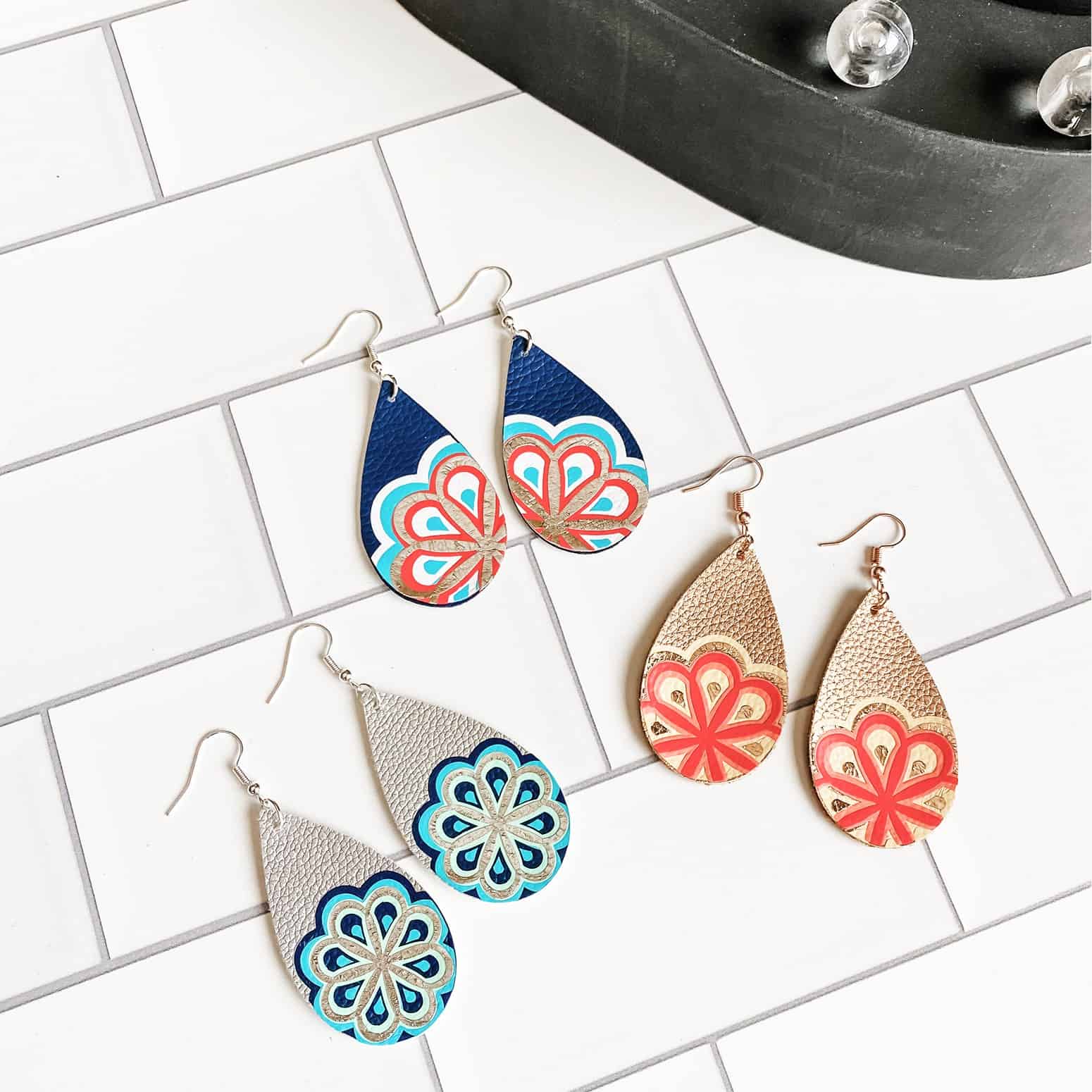 My crafting friend, Jennifer Maker of the popular crafting blog JenniferMaker.com, asked me to write a guest post for her blog as one of the students in her CUT ABOVE SVG Design Course. I was thrilled and honored to design a special project for her readers! Thank you, Jennifer!
Layered mandalas made of paper have been so popular on Jennifer's blog, so I decided to create a mandala earrings project for her readers from faux leather and layered heat transfer vinyl. Here's a sneak peek: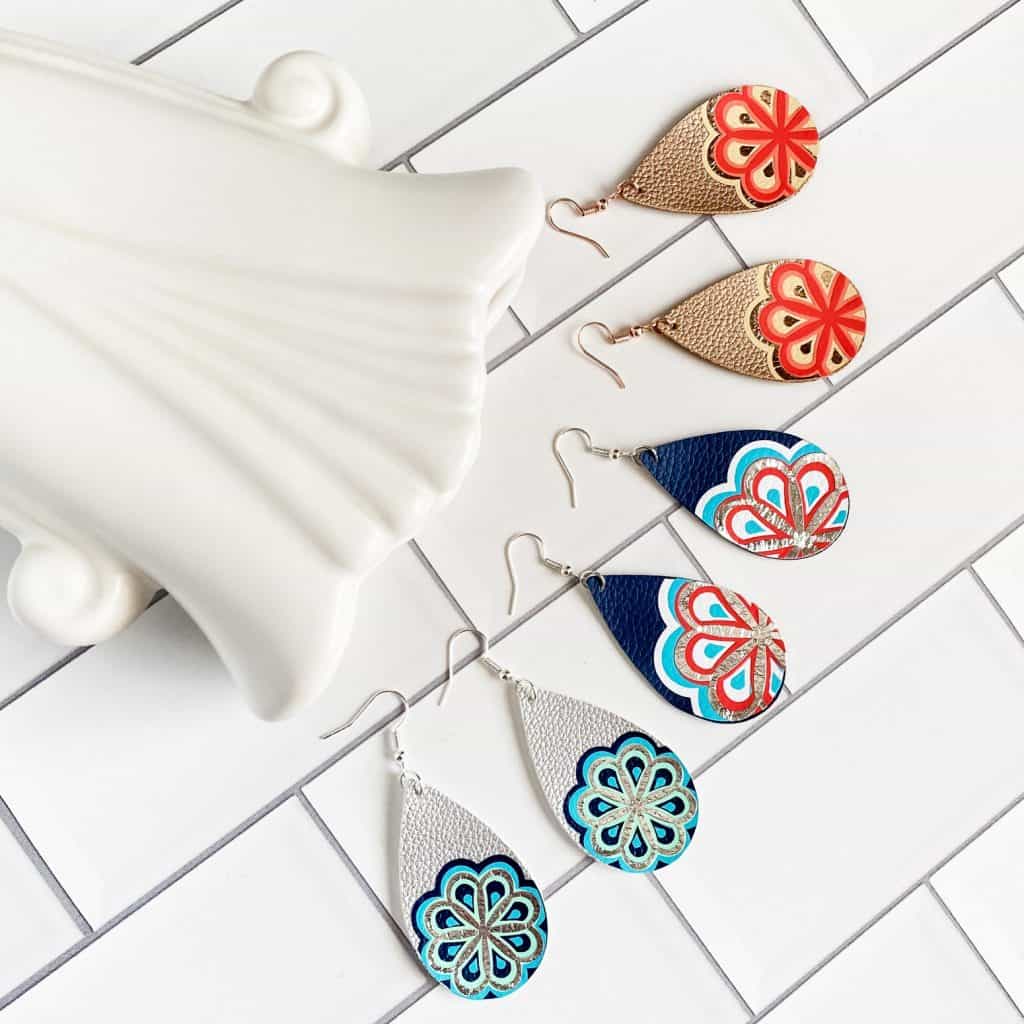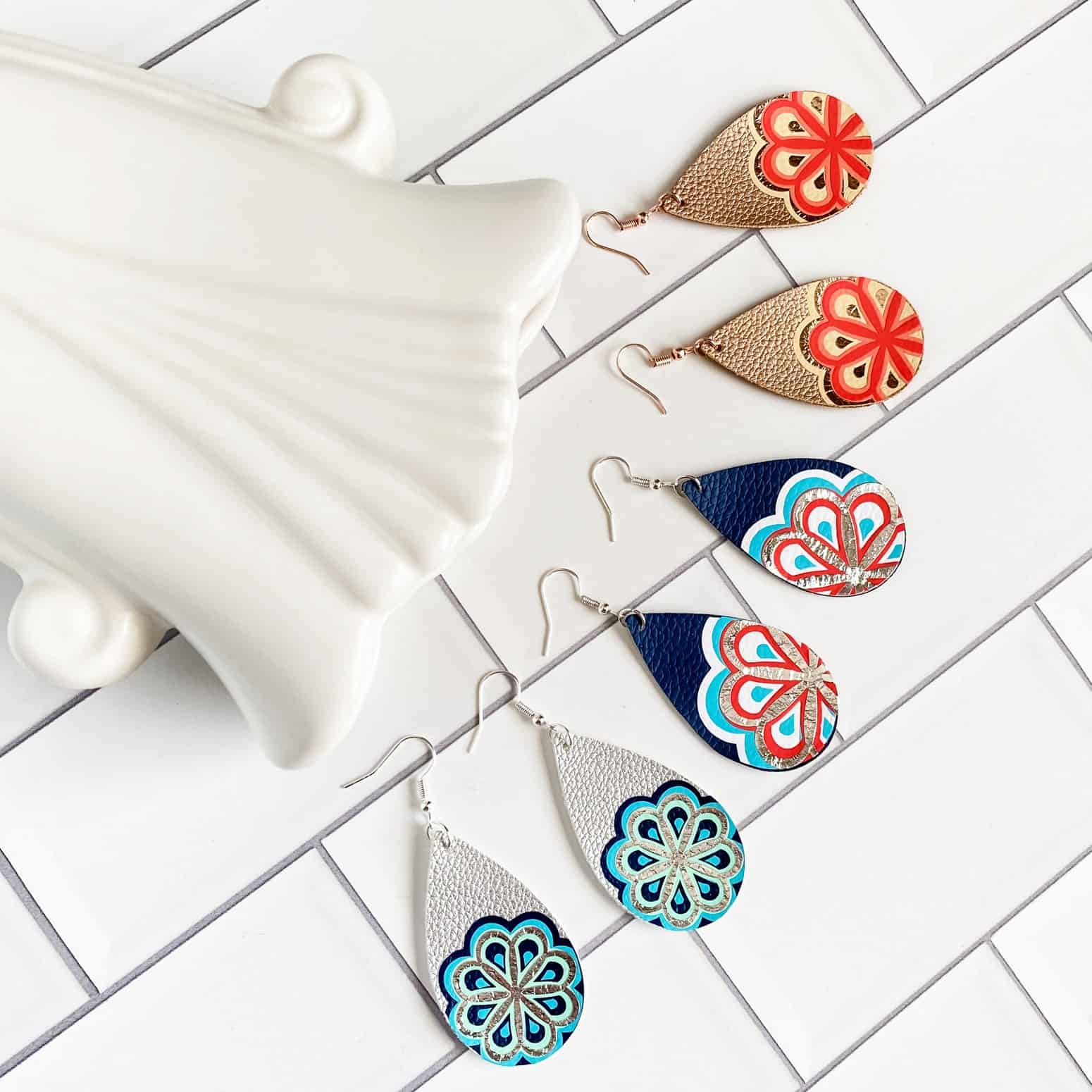 These earrings are so fun and easy to make! Faux leather can be cut with a Cricut Maker, a Cricut Explore Air 2, or even the Cricut Joy! I teach you all of my tips and tricks for getting great faux leather cuts in my guest blog post for Jennifeer.
Please head over to Jennifer Maker's blog to read the step by step tutorial for this project, Cricut Earrings with Layered Mandalas.
You can get the free patterns for all three earring designs in Jennifer Maker's Resource Library.
While you're there, be sure to check out all of Jennifer's AMAZING craft projects! She's an incredible crafter and teacher. You'll love being a part of her community.
AND… if you want to learn how to design your own SVG cut files for crafting like I did to make these earrings, you'll want to check out Jennifer's incredible course, the CUT ABOVE SVG Design Course. I loved this course and in it I not only learned how to design my own SVG files, but also how to share them on my blog, and sell them in my Etsy shop and on my website.
To learn more about the CUT ABOVE SVG Design Course, click here.
That's all for now! Happy crafting, friends!