Tools & Materials, Favorite Faux Leather Suppliers and Earring Template Sources
This page contains some affiliate links (which means if you make a purchase after clicking a link, I will earn a small commission at no additional cost to you). Read my full disclosure policy here.
TOOLS & MATERIALS LIST
PROJECT MATERIALS
Circle Charm Earring Project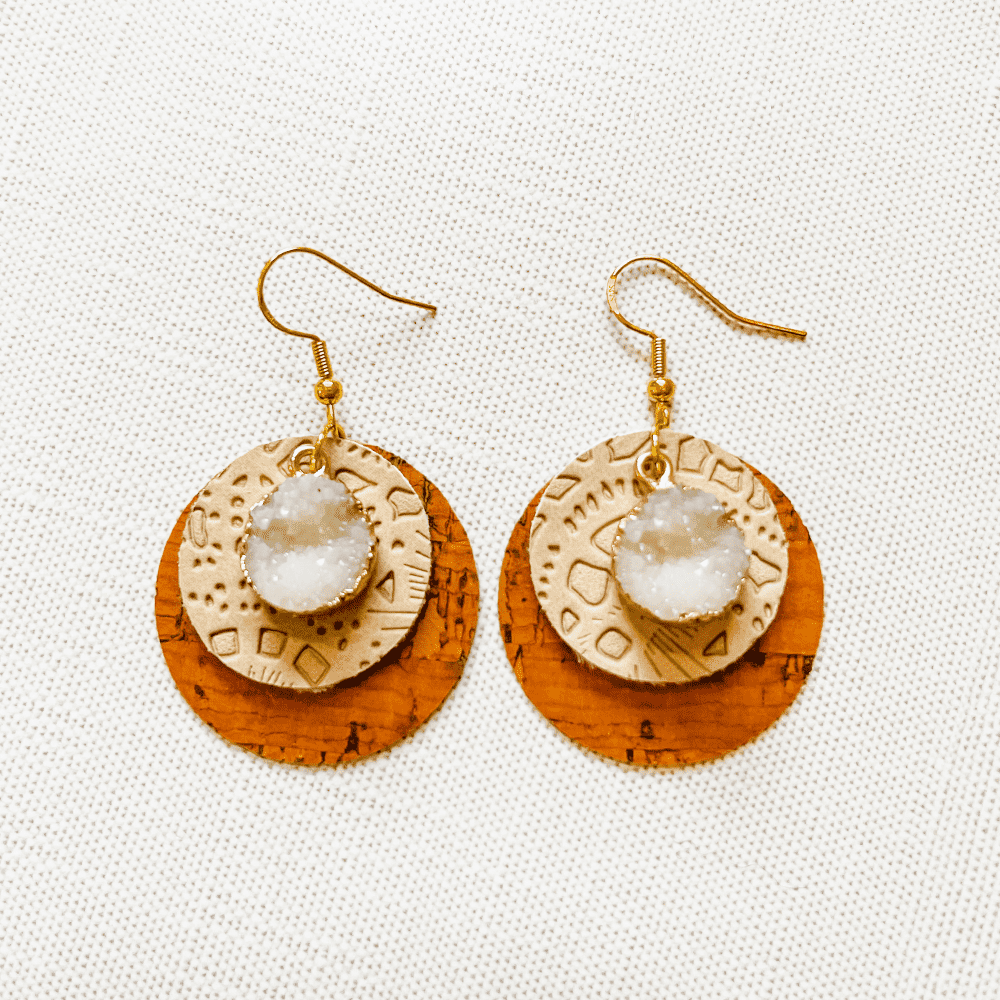 Celestial Petal Earrings Project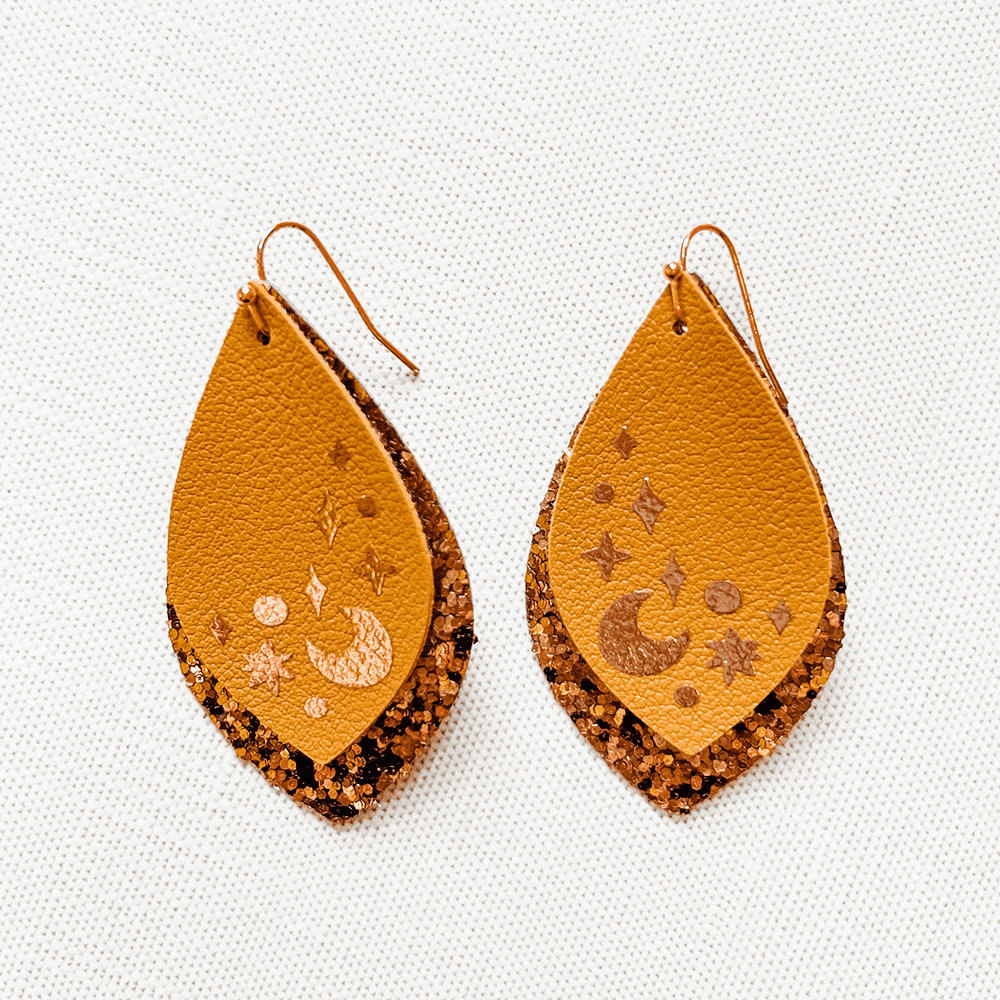 Folded Leaf Earrings Project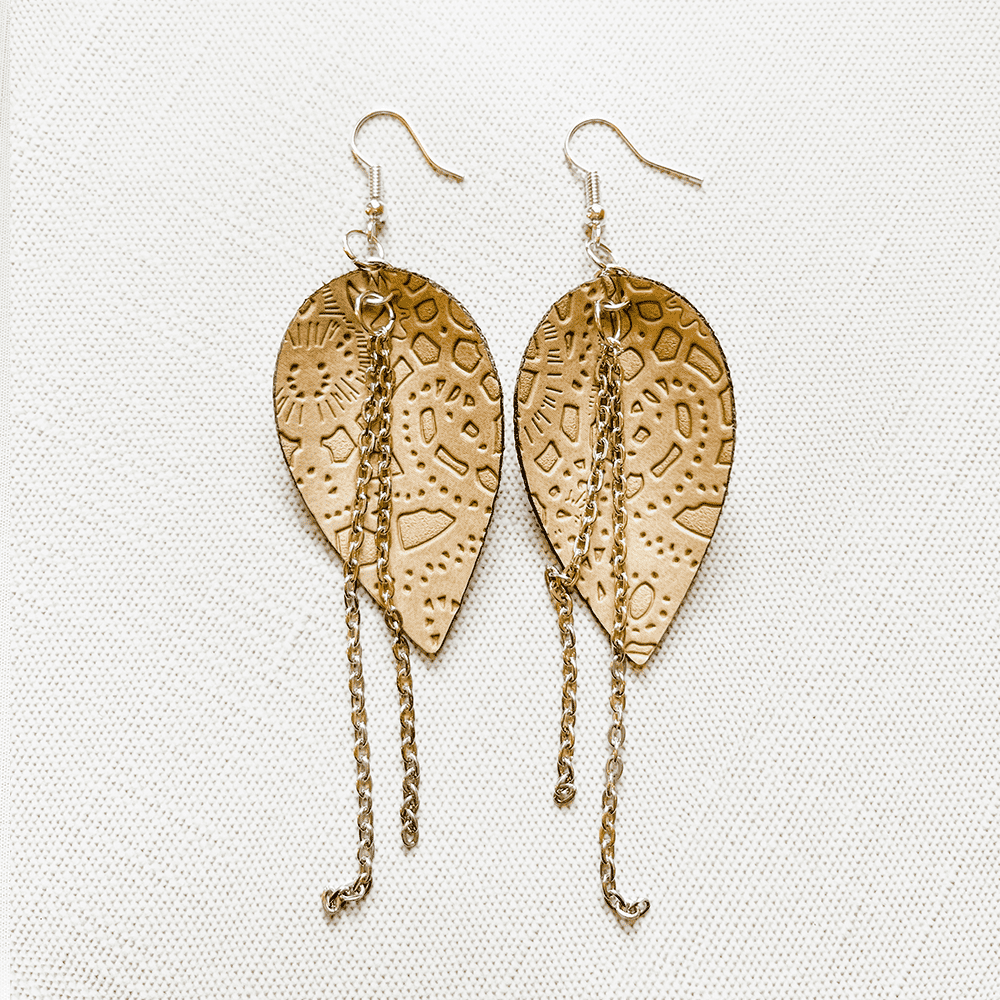 Feather Earrings Project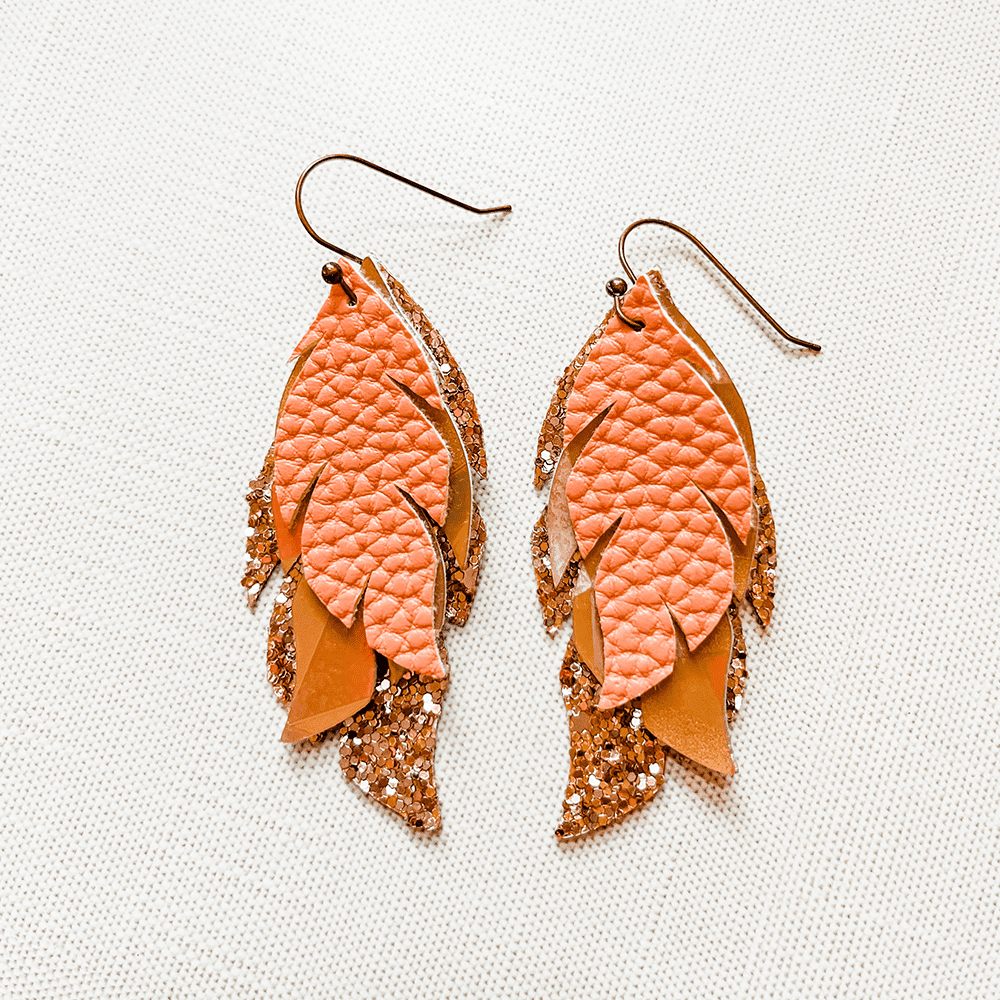 Cutout Teardrop Earrings Project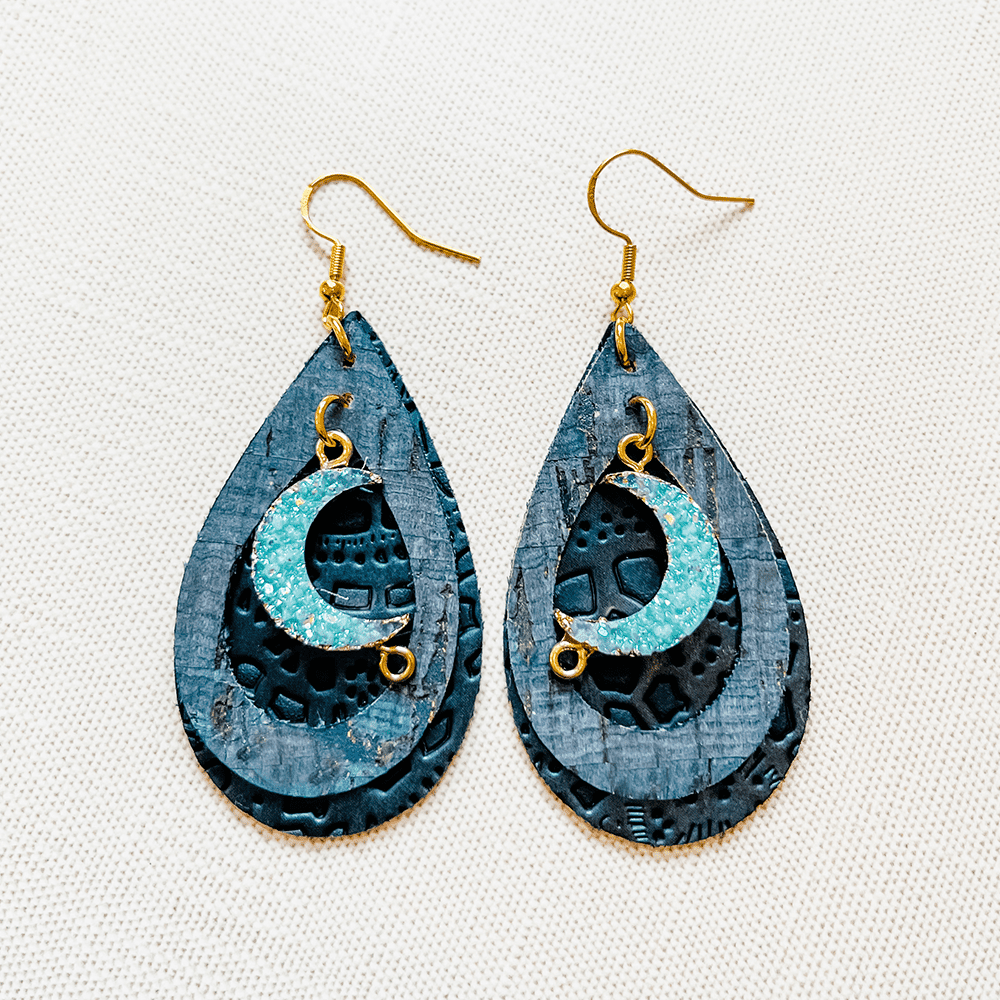 MY FAVORITE FAUX LEATHER SUPPLIERS
Etsy
Thicket Company – This is my go-to shop for my workshop craft kits. They offer great options for faux leather, especially prints and SMOOTH faux leathers, which I love to use for applying heat transfer vinyl on! Visit them here.
Craftyrific – great assortment, fun patterns and colors, super fast shipping! Check them out here.
Art of Fabric Folding – colorful assortment of faux leather, as well as unique materials like jelly sheets and textured materials. They also have a lot of great cork sheets. Check them out here.
Trendy Luxe – this shop has some really interesting textures of faux leather. They also update their assortment weekly so I check back often to see what's new in their shop. You can see it here.
Millie & Olive Fabric – this shop has some amazing patterns of faux leather! Great assortment of polka dots, stripes, bright colors, and tons of glitter sheets too. Visit them here.
Peggy Sue Also – I could not list my favorite Etsy shops for earring materials without mentioning this AMAZING shop. Be aware that this shop features mostly genuine leathers, not faux leather. But if you get the earring making bug and want to start making earrings with genuine leather and a die cutting machine like the Sizzix Big Shot or Sizzix Big Shot Plus, Peggy Sue Also features gorgeous, soft leathers you'll love to make earrings with.
Independent Sellers
Faux Leather For You – Family owned faux leather website with great prints and super fast shipping! Kay and Brendan have a thriving Facebook community where they offer live sales, sneak peeks, and share inspiration from crafters using their materials.

Use my special coupon code for a 10% discount on your order: AmyRomeuCrafts10
Request to join their Facebook group here: Faux Leather For You VIP (Craft Supplier)
Pretty In Pink Supply – This shop has great printed faux leather. I love how they pull together different prints and patterns in collections so you can see what other faux leathers would coordinate.
Craftyrific – The website for the Etsy shop by the same name. Great selection of seasonal faux leather prints and patterns.
Amazon
It's hard to list specific shops on Amazon that sell faux leather because the assortment changes constantly. However, I do have a few favorite faux leathers on Amazon.
Smooth Faux Leather in Assorted Colors – I make a lot of earrings from faux leather with heat transfer vinyl pressed on top, and I find smooth faux leather is best for this application. This smooth faux leather from Amazon is available in assorted colors and is my go-to smooth faux leather for my tutorials and workshops.
Colored Cork Faux Leather – Cork is one of my favorite earring materials to work with, and this is a great assortment package to start with. To see how to make Cricut earrings from cork, check out my tutorial here.
Printed Cork Faux Leather – These cork assortments on Amazon are filled with pretty patterns. Cork is so lightweight and easy to cut. I have a YouTube video on how I used this patterned cork here:
Chunky Glitter Faux Leather – This is a great assortment of colored chunky glitter faux leathers from Amazon. I always have this chunky glitter assortment on hand.
MY FAVORITE RESOURCES FOR EARRING SVG TEMPLATES
My earring SVG shop on Etsy is here. My earring SVG shop on my website is here.
Maisie Moo Designs on Etsy is a wonderful SVG template shop. They have loads of earring templates, as well as bows and keychains and other faux leather templates. Check them out here.
Lifestyle Craft Co is another one of my favorite SVG shops for earring and bow templates. Visit them here.